Here at Biddick Primary, we teach all children from Year One upwards a cursive script as a way of promoting excellent handwriting and presentation across the school. A cursive script is a continuous script where every letter starts on the line as shown in the alphabet below:

The process begins in Early Years where our pupils follow the Read Write Inc. programme and learn the basic formation of letters with these lovely, catchy rhymes: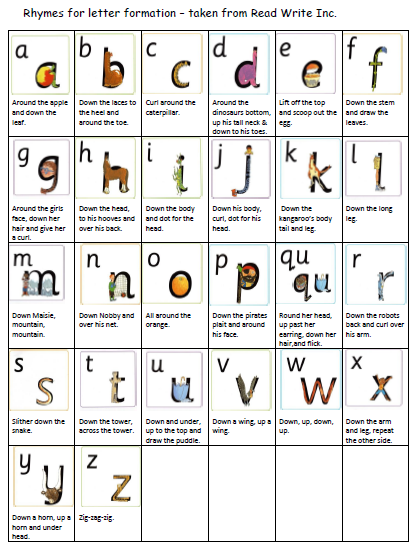 As with any skill, handwriting develops more rapidly with regular practice. Our Year 1-6 children have several sessions each in class and access Letter-join. This is an interactive resource using animations to demonstrate and providing a range of practice activity. If you would like to access the site at home to develop your child's handwriting, please use the link below with the username: ak1554 and password: home.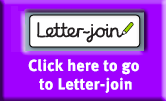 To login to Letter-join on ipads and tablets, please select the Tablet Login button at the top of
the Letter-join homepage and use the following details- ipad/Tablet username: ak1554.
Your swipe code is a capital L shape, starting at the top left.
Please speak to your child's class teacher if you have any questions about the
resources or how to use them effectively.