We cannot stress enough how important it is that your child develops a love of reading. Here at Biddick Primary we firmly believe that reading unlocks the gateway to a successful future.

During the Early Years Foundation Stage we make sure every child gets off to a flying start, providing them with a range of reading opportunities. Both the inside and outdoor areas in our EYFS unit have been carefully planned and resourced to promote the highest possible reading development for our learners. This follows our readers through both Key Stages, with all classrooms housing engaging reading corners and social area reading environments. Children at Biddick Primary School have access to a wide range of age appropriate and challenging texts, across all areas of the curriculum. In every school day, our children have the opportunity to read; whether independently, within a guided reading session or as part of a taught reading skills session.
EYFS & KS1
By the time they start Year 2, most children will be reading with increasing fluency. It is important that they have regular opportunities to read with an adult at home. Ideally this will be four to five times a week (for at least ten minutes). As well as exploring their school reading book, it is really important for children to be exposed to a wide range of fiction and non-fiction. Children in EYFS and KS1 also use the Read Write Inc. phonics based books as part of their daily lessons.
Key Stage 2
Although Key Stage 2 children may be more independent in their reading, it is important that they are still encouraged to regularly read a range of texts to develop their comprehension skills and build up their personal reading preferences. Every class in KS2 reads a novel together linked to an area of interest or their current curricular theme,. In Key Stage 2, children participate in D.E.A.R. (Drop Everything and Read) sessions, which combine a carousel of reading activities. These range from an adult-led guided reading session to independent reading, as well as specific comprehension and fluency tasks appropriate for their year group expectations. These sessions have allowed our children to practise their reading skills regularly and practically, enabling them to embed their learning.
Teachers assess and check children's reading understanding systematically and provide parents/carers with feedback on their child's attainment. This could be through conversation, Class Dojo message, Progress Report or telephone call. For any child who needs extra support to become the best reader that they can be, they may receive reading booster sessions in addition to in-class reading, to enable them to meet age related expectations. Furthermore, children keep a personalised running Reading Record of their reading choices and Accelerated Reader scores in addition to their own, individual 'D.E.A.R. Wallet' which includes the wide variety of reading skills activities and reading texts the children have engaged with in sessions.
What books can they choose from at school?
In addition to a range of non-fiction books and novels by popular children's authors, Biddick Primary School also uses texts from: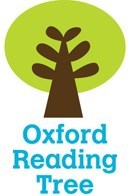 Oxford Reading Tree is a character led sequence of books which follows the adventures of the central characters Biff, Chip, Kipper and Floppy. The initial levels are phonetically structured. Increasingly more complex vocabulary is introduced as the scheme develops.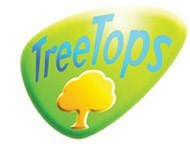 Treetops is the junior reading programme from Oxford Reading Tree. Treetops includes a wide range of different genres: fiction, non-fiction, historical adventures, myths and legends, graphic novels, true stories and classics, written by well-known children's authors.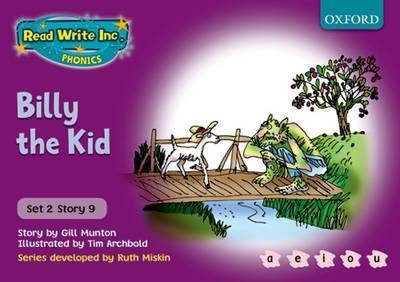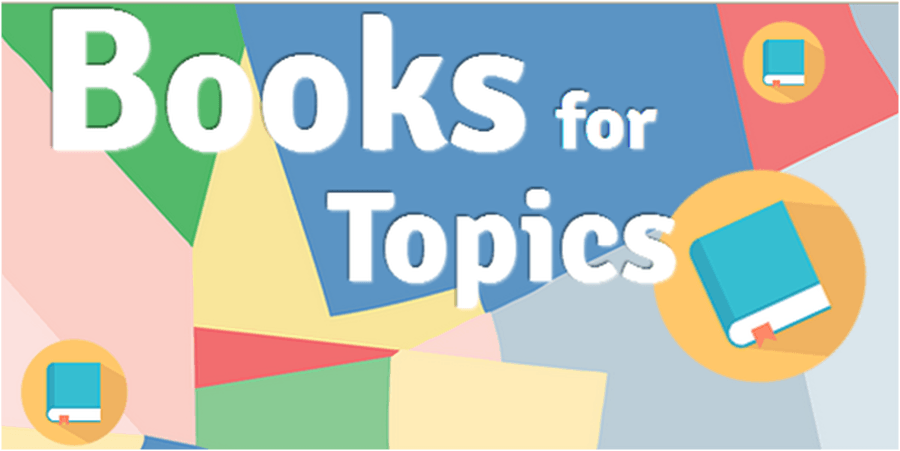 All Key Stage 2 children take part in the Accelerated Reader programme, as well as any children in Key Stage 1 who are identified as ready by their teachers.
What is Accelerated Reader (AR)?
AR is a computer program that helps teachers manage and monitor children's independent reading practice. Your child picks a book at his/her own level and reads it at their own pace. When finished, your child takes a short quiz on the computer or ipad. Passing the quiz is an indication your child has understood what they have read. Pupil's should aim for a pass rate of 85% +.
How will teachers assist pupils?
guiding them to books appropriate for their ability and interests

asking probing questions as your child reads and before quizzing

reading with or to your child
Since they are reading books at their own ability and interest level, children are more likely to be successful and enjoy the books and quizzes. Best of all, they learn and grow at their own pace.
What is a Zone of Proximal Development (ZPD)?
The ZPD is the range of books that will challenge a child without causing frustration or loss of motivation. Your child will receive a their ZPD, or reading range, after taking a termly STAR reading test. It is important for children to read with a high degree of comprehension within their ZPD.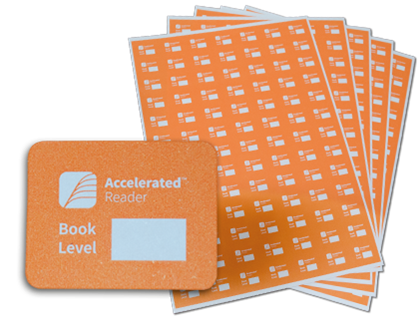 What is a STAR reading test?
The STAR reading test is used to determine your child's reading level. It is a computer-based reading assessment program that uses computer-adaptive technology. Questions continually adjust to your child's responses. If the response is correct, the difficulty level is increased. If the child cannot answer a question, or answers incorrectly, the difficulty level is reduced. The test uses multiple choice questions and takes approximately 15 minutes. You will be informed of your child's new ZPD and reading age each term.
What is Interest Level?
The interest level indicates for which age group a book is appropriate, based on content and themes. These are recommendations only and teachers and parents are advised to use their best judgement when guiding pupils.
| | |
| --- | --- |
| | |
| | |
| Interest Level | Age |
| LY- Lower years | 5-8 |
| MY- Middle years | 9-13 |
| UY- Upper years | 14+ |
| | |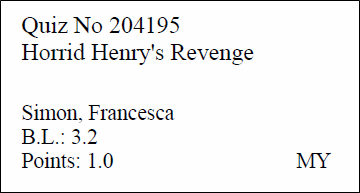 How do I know which if a book is at the right level and/or has an AR quiz?
Go to www.arbookfind.com.
To check if a book has a quiz from the Quick Search tab, type a book title, topic OR author's name into the blank and click GO.
Or select the Advanced Search tab,then select your child's Interest Level and Book Level, to get a range of books suitable for them.
How can I help my child to become a confident reader?
As with anything, performance improves with practice. Encourage your child to read at home. Create a culture of reading in your household by reading with your child, visiting your local library or bookshop regularly, asking them to read signs and labels when you are out together and by letting them see you reading. When reading with your child, stop and ask questions to be sure they comprehend what they have read and in general make a habit of discussing books that each of you have read.
Download a copy of our READING GUIDANCE for each year group for more hints, suggestions and information about what your child should be able to do.
Year One - Biddick Primary School Reading Guidance
Year One - Biddick primary School Phonics Screen Guidance
Year Two - Biddick Primary School Reading Guidance
Year Three - Biddick Primary School Reading Guidance
Year Four - Biddick Primary School Reading Guidance
Year Five - Biddick Primary School Reading Guidance
Year Six - Biddick Primary School Reading Guidance
Struggling to get your child to be a book worm at home?
Download a copy of our Top_10_Ways_to_Improve_Reading_Skills.pdf tip sheet for some tried and tested suggestions. For further advice contact your child's class teacher or use the resources below.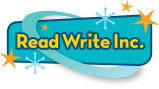 Visit our 'Read Write Inc.' page for information, games & resources to support reading and spelling.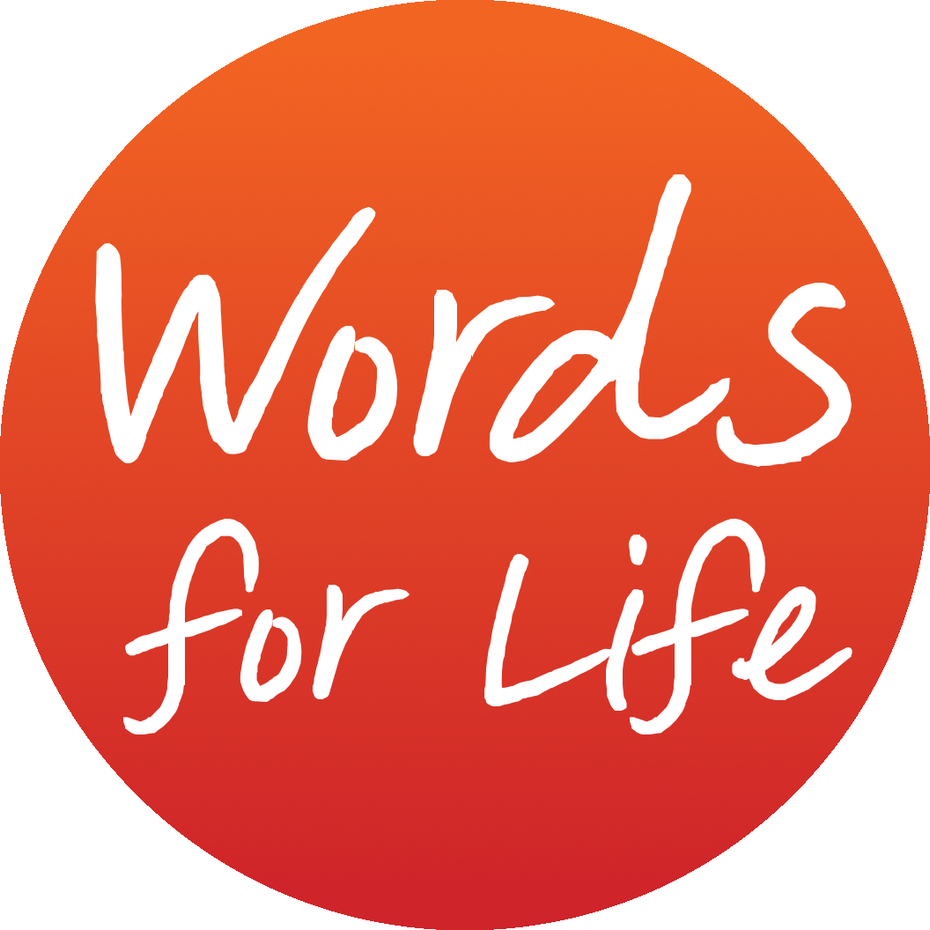 The 'Words for Life' website (click the logo above to visit it) has a whole host of useful information
to support and develop your child's Literacy skills.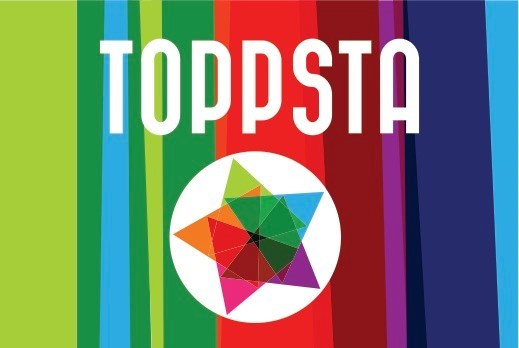 The Toppsta site is an online space for readers to review children's books and share their recommendations with others.
Oxford Owl (click the logo above to view) is an award-winning free website packed with expert advice,
top tips, eBooks and activities to help you support your child's reading at home.