What's been happening in... June?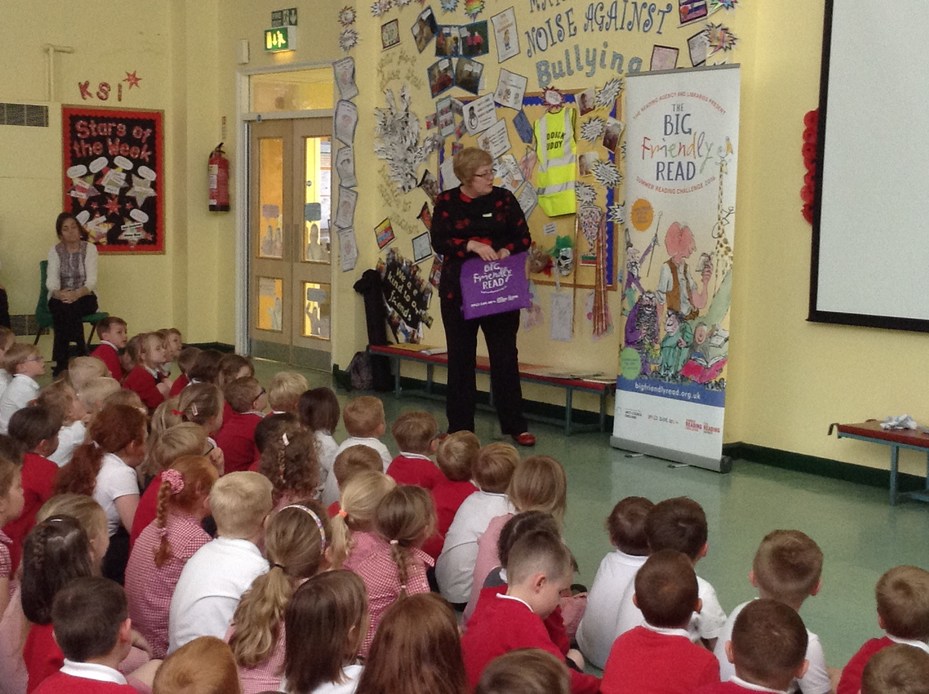 Kate McCubbin came in to assembly this week to tell us all about this year's
summer reading challenge from the Sunderland Library Service, the
'Big Friendly Read'. Children can sign up at any local library and will receive a
bag full of resources and incentives- all for free! We can't wait to take part.
Happy reading everyone!

Congratulations to our Year Six young entrepreneurs.
They have been working hard all month to plan and run their own stalls as part
of Virgin Money's'Make £5 Grow' maths challenge. The event was very
successful- despite the rain! Year Six did indeed make their money grow,
raising over £400 from their efforts.
Thank you to all the friends and family who helped the children at home, we know
there were quite few family production lines that ran late into the night!
Well done Year Six- Richard Branson would be proud!