"Wow! I can't believe that was real!" "When I grow up, I want to be an explorer" "I'm so proud of my handwriting!"
"That was my best Daily Mile lap time yet!" "I've learned two new songs on the guitar this year" "I can't wait to learn about space!"
"AS IF we had motorbikes on the yard! Best day ever!" "Let me be the museum guide and I'll show the other class how a Mosque is set up"
"My favourite lesson was when Mr Laing threw our parachute off the school roof to test air resistance. That was pretty awesome."
"I'm onto my RG challenge! Yes!" "We fed the ducks and when they ate out of our hands it tickled"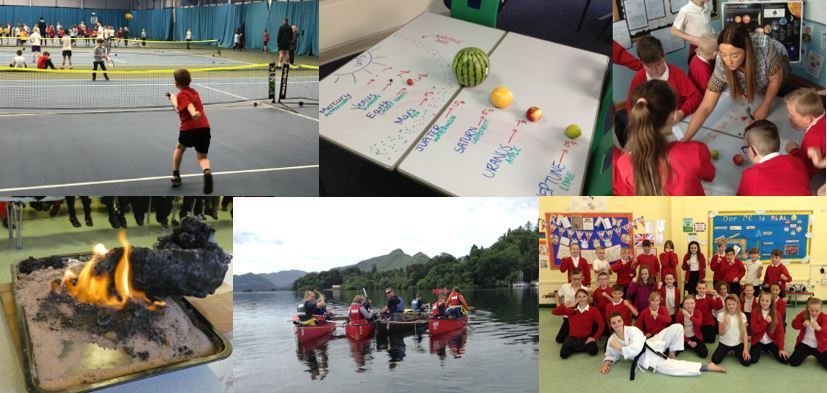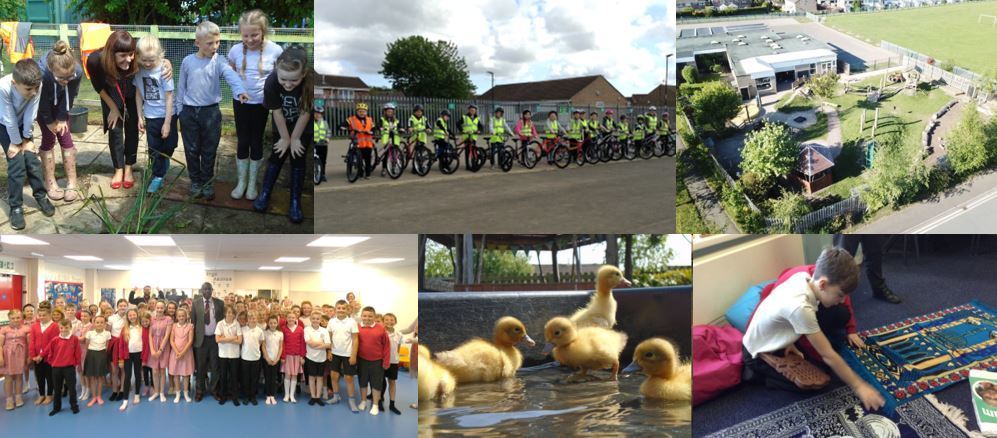 In this part of our website, you can find out about what we are teaching. At Biddick Primary School, our school curriculum is based on the interests of the children. The learning enjoyed by children is relevant and meaningful with as much concrete experience as possible. We aim to inspire and engage the children through awe and wonder. We strive to promote an enjoyment and an enthusiasm for learning that engages all our pupils. To find out more about how each subject is being delivered at BPS, click the subject links below...


Please click on your child's year group to view the learning that will take place during the year.
Year 1 Year 2 Year 3 Year 4 Year 5 Year 6

At Biddick Primary School, each class follows a different topic around which the wider curriculum is taught. Some subjects lend themselves better than others to this approach, for example, English, mathematics and science are often taught separately, although English and mathematics skills are often applied within other subjects.
Whilst topics are planned ahead for the whole year, changes may be made mid-year in order to best meet the needs of our children. The topics are driven by the children and the ever changing world in which they live. The current topic webs for each year group can be viewed on their class page.

Parents, teachers, government, inspectors and children all agree that school is about far more than learning the curriculum. Spiritual, Moral, Social and Cultural development is the term used to embrace this broader dimension. It ranges from teaching in RE and citizenship through to sex and relationship education and a wide range of extra-curricular and out-of-school activities. Importantly these vital dimensions of life and growth should be present across the entire curriculum.
To see how SMSC is developed here at Biddick Primary, view our SMSC Provision Map.