Don't forget to check your child's

story for exciting photographs and updates!

Y5
Class Teacher: Miss Harris
Teaching Assistants: Mrs Roddy & Mrs Foster
Y4/5
Class Teacher: Mr Pratt
Sports Apprentice: Miss Davison
Y4
Class Teacher: Miss Gillies
Teaching Assistant: Miss Blair



At Biddick Primary School, each class follows a different topic around which the wider curriculum is taught. Some subjects lend themselves better than others to this approach, for example, English, Mathematics and Science are often taught separately, although English and Mathematics skills are often applied within other subjects. Whilst topics are planned ahead for the whole year, changes may be made mid-year in order to best meet the needs of our children. The topics are driven by the children and the ever changing world in which they live. We have had brilliant feedback from the children on our previous Topics and are really excited to share our final Topic for the academic year. We know you're going to love it!
Summer Term 2019 - Global Generation
Click on the image below to view an enlarged version of our Topic Launch.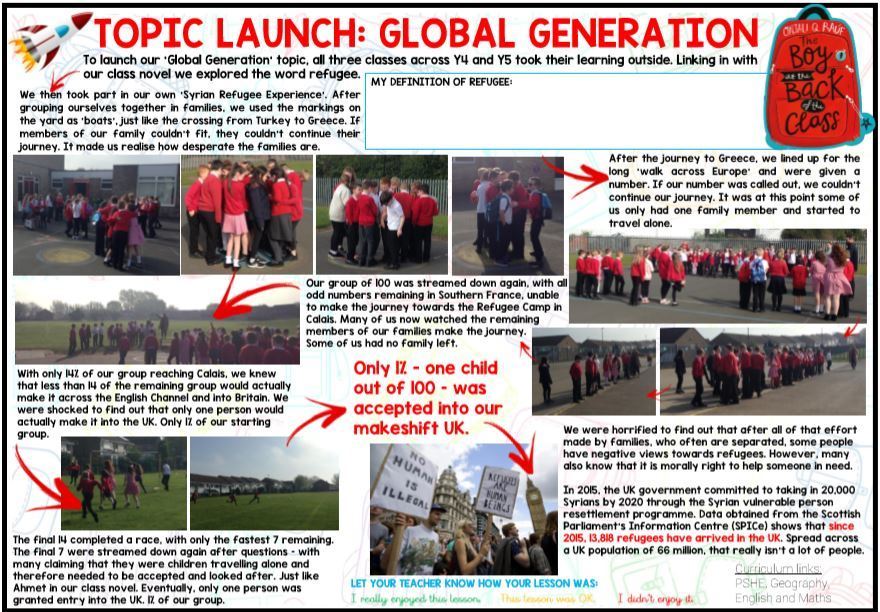 Click on the links below to view our previous Topic Webs.
Spring Term 2019 - Route 66
Autumn Term 2018 - Russia


If you aren't already registered for

please ask a member of your child's teaching team for details.
At Biddick Primary School we strive to keep our class web pages and general website as up to date as we can, however with the

App we are able to reply quickly to messages, upload live photos and videos as well as post whole school messages so you never miss out on what's happening at Biddick Primary School.
Should you need to speak to a member of the team, we are able to take brief messages 'on-the-door' to pass along to the designated adult. Or, if you would rather speak to someone please telephone our school office on 0191 4151510 and make an appointment.
Further details can be found on our 'Contact Us' page.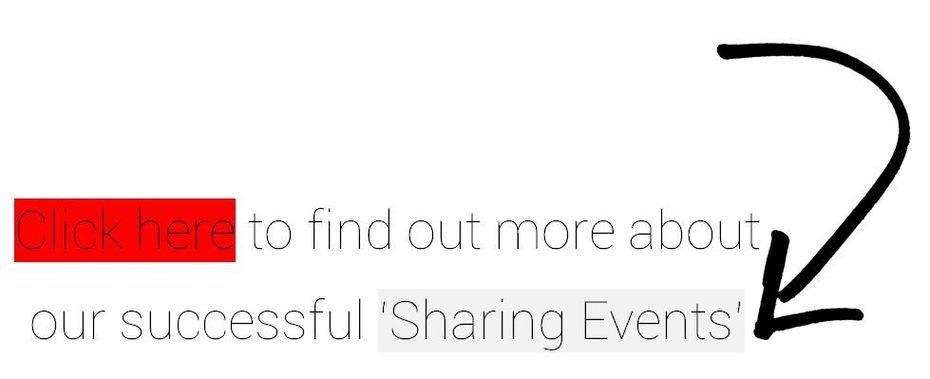 If you have any questions about homework, please feel free to ask a member of your child's teaching team.

Homework is sent home on a Monday to be returned on a Friday. Each week there will be two tasks to complete; one with an English focus and one with a Mathematics focus. We do ask that all homework is completed in pencil and to an in class standard. To reward children for homework that has been handed in on time and is presented beautifully, the children can earn Class Dojo points. However, if homework is not completed on time, this must be completed during a Friday playtime.
Quite often homework takes the form of a small curriculum linked project. So far we have received some awesome parachutes and beautiful collages!
As the children in Years 4 and 5 progress through the year, in line with personalised progress report targets, your child may have additional homework to help them reach their targets. This will be bi-weekly tasks and should not take longer than 15 - 20 minutes. the support and feedback we have had so far regarding personalised homework has been really positive and we appreciate all of your support as we help your child become the best that they can be.
If you require any further information, please don't hesitate to contact Miss Harris, Mr Pratt or Miss Gillies.


The more that you read, the more that you'll know, the more that you know - the more places you'll go!
Children at Biddick Primary School have access to a wide range of age appropriate and challenging texts, across all areas of the curriculum. In every school day, our children have the opportunity to read; whether independently, within a guided reading session or as part of a taught reading skills session.
In Key Stage 2, children participate in D.E.A.R. (Drop Everything and Read) sessions, which combine a carousel of reading activities. These range from an adult-led guided reading session to independent reading, as well as specific comprehension and fluency tasks appropriate for their year group expectations. These sessions have allowed our children to practise their reading skills regularly and practically, enabling them to embed their learning.
Teachers assess and check children's reading understanding regularly and provide parents/carers with feedback on their child's attainment. This could be through a conversation, Class Dojo message, Progress Report or telephone call. For any child who needs extra support to become the best reader that they can be, your child may receive reading booster sessions in addition to in-class reading, to enable them to meet age related expectations.
In the Year 4/5 team, we also provide children with an extra comprehension based reading session on a Friday and set personalised homework for those children who require additional support. Furthermore, children keep a personalised running Reading Record of their reading choices and Accelerated Reader scores in addition to their own, individual 'D.E.A.R. Wallet' which encompasses the wide variety of reading skills activities and reading texts the children have engaged with in sessions.


Throughout the year we will be learning the spellings recommended for your child's year group. Each child has access to a laminated spelling mat available at all times during the day in class, as well as class dictionaries and weekly spelling lists. For your reference, below are copies of the Year 3/4 and Year 5/6 National Curriculum spellings, in the same format that the children have access to.


Useful Links:
http://primarygamesarena.com/Years/Year-5
http://primarygamesarena.com/Years/Year-4
http://www.topmarks.co.uk/maths-games/7-11-years/times-tables
http://www.primaryhomeworkhelp.co.uk/literacy/
https://www.spellzone.com/games/index.cfm?wordlist=10605