Nursery and Reception
Nursery Morning Session - 8.30am - 11.30am
Nursery Afternoon Session - 12.15pm - 3.15pm
Reception doors open at 8.45am and 3.05pm
Staff in the Foundation Stage
Foundation Stage Leader - Mrs R. Littlefair
Reception T.A. Mrs Innes
Reception Teacher - Miss C. Baggott
Reception T.A. Mrs Lawton
Nursery Teacher - Mrs H. Johnson
Nursery Nurse - Mrs Ord
Nursery T.A. - Mrs Maughan
Spring Term Curriculum
We are learning about Traditional Tales this half term, starting with one of our favourites The Three Little Pigs. Have a look at our curriculum overview below, you can click to here to download a copy of it.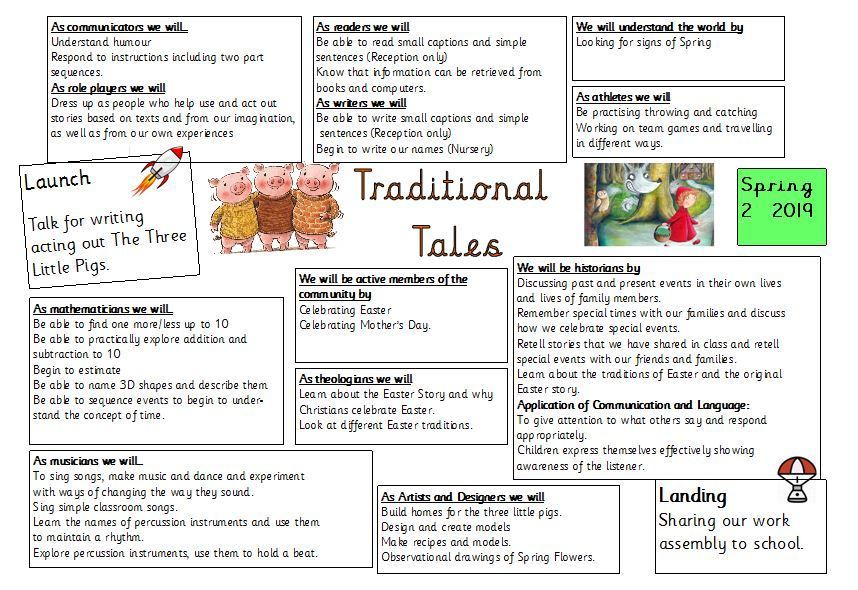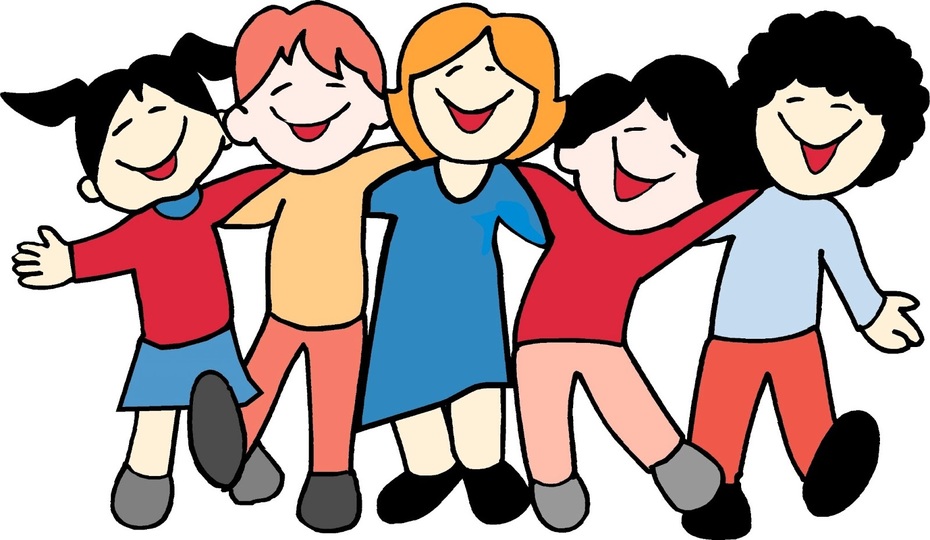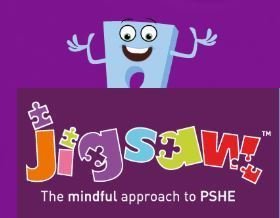 In PSED we will be using the Jigsaw resources to be learning about "Keeping ourselves Healthy" and how we can achieve in our classes. This ties in with our "Health Week" a very exciting event this half term- keep an eye on the school website and Class Dojo for more information.

The Reception children will continue their daily phonics work using the Read Write Inc. programme of study. The children are doing really well with their weekly reading books and we are really enjoying hearing their early reading and storytelling. Keep writing in your child's reading record to let us know how they are getting on at home! Soon we will be sending home a Read Write Inc book that your child will have practise ate school with their friends.
Library
Remember to come and use our Library. You can visit the library any day between 3.05-3.20 pm. It has proven to be very popular so far but if you are yet to try it, pop in and take a look after school!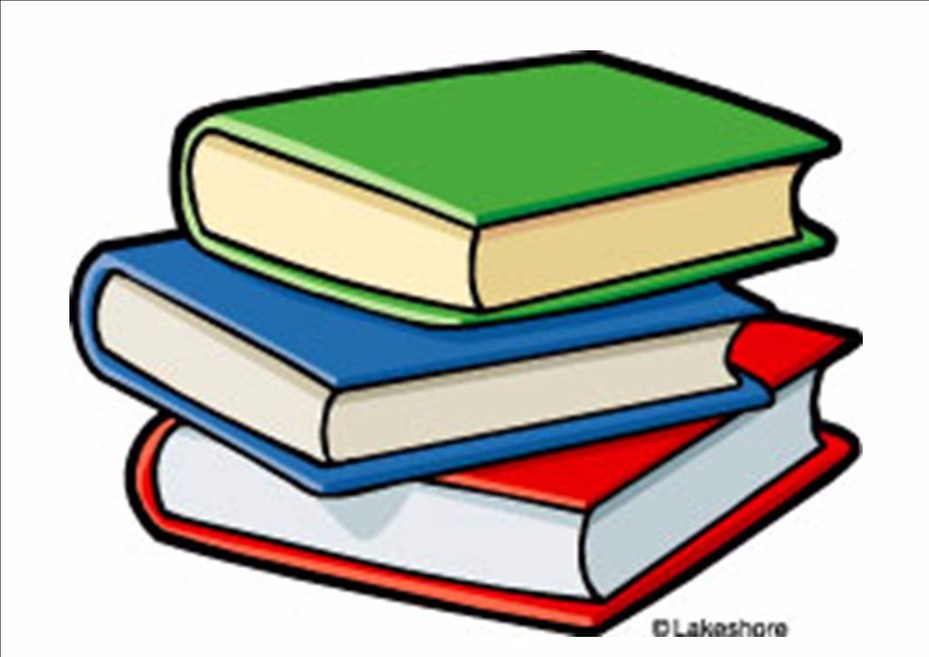 Class Dojo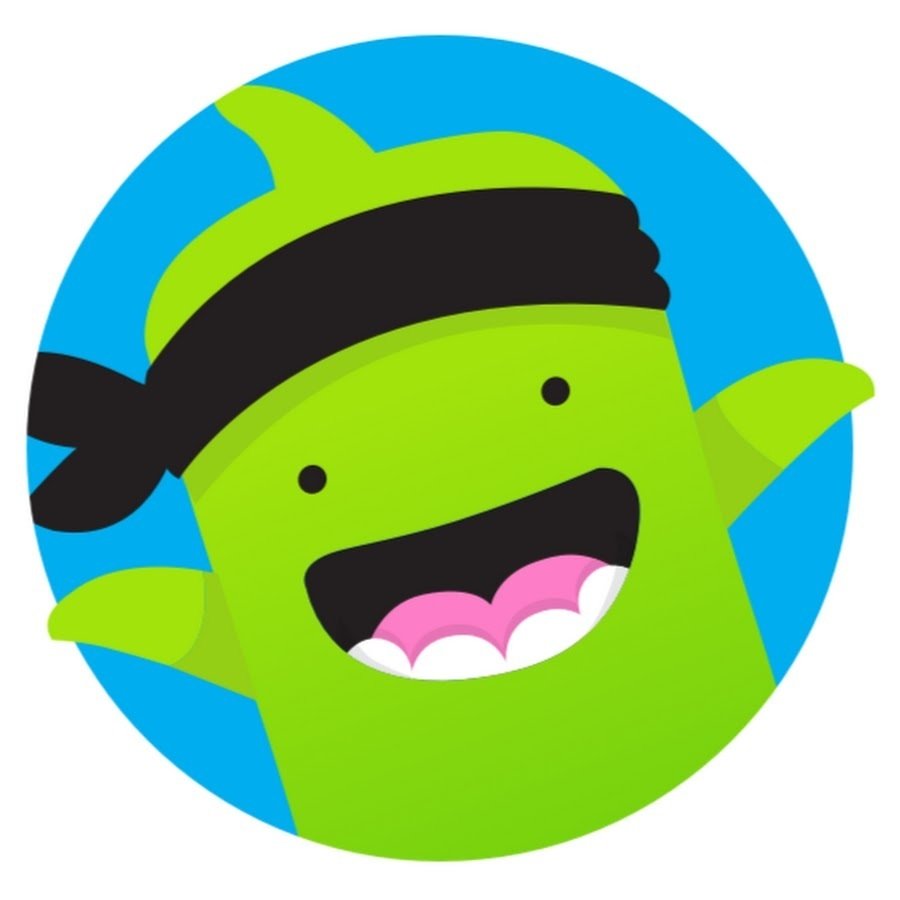 Every parent has the opportunity to connect to their child's Class Dojo account; this is an excellent opportunity to communicate with your child's class teacher and celebrate your child's achievements both at home and school.
Although we have some topics which we cover every year, such as Ourselves, Seasons, Christmas and Easter most of our topics arise from the children's own interests.
The curriculum in the
foundation stage is based on the seven areas of learning laid
out in the Development Matters in the Foundation Stage document,
implemented in September 2012, which can be viewed below.
Development_Matters_in-the-Foundation_Stage.pdf
.
Newsletters
http://www.biddickpns.co.uk/news-and-events/newsletter <- Click here to read our weekly school newsletters
Letters
Why not have a look at what we have been up to.